INTERACTIVE PERSONAL TRAINING – THE BEST WAY TO KEEP YOU HEALTHY, ENERGISED AND READY FOR A LONG HEALTHY LIFE
Personalised training programmes
Live Video Training
Vegan lifestyle consultation
Grisha Krippa, the Personal Trainer for Helianthus Clinic provides personal training to keep you healthy, energized and ready for a long healthy life! Through his systems, you will be able to ramp up your health, decrease your anxiety and make you feel ready to challenge every day.
The training programmes are designed either exercise at home, in the gym or outside. Whether you are a beginner, intermediate or advanced, he will ensure that your exercise routine, as well as diet regimen, will be tailored to improve your health and performance in ways you cannot imagine.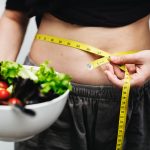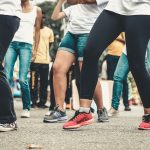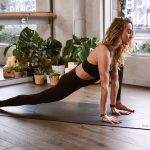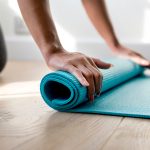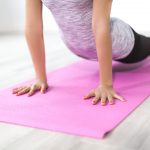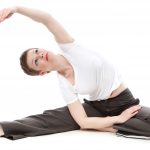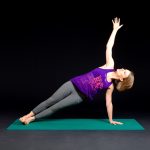 CHOOSE THE PROGRAMME BEST SUITED FOR YOU
Absolute beginner home programme. This is tailored towards those who have little experience with exercise and want to get fit, however prefer to do so in a home environment. Here you will be able to build your foundation of strength and fitness, as well as progress onto more difficult exercises as your strength progresses
Intermediate home exercise programme. This is tailored towards those who have some experience of sport and exercise, however have either not been exercising regularly or used to exercise and have stopped for an extended amount of time. Here you will build on the strength that you already have and progress onto exercises that will challenge you, all designed in the comfort of your own home
Absolute beginner gym programme. This is tailored towards those who have little experience with exercise and want to get fit in a gym. Here we will build a solid foundation of strength but in ways that are different to the home programme (as there are a greater variety of exercises you can do).
Intermediate gym programme. This is designed for those who have been going to the gym regularly for over 6 months and want to progress to the next level. This programme incorporates both aesthetics and athletics as part of your programme to ensure you are becoming healthier as well as more functional.
Advanced lifters programme. Designed for those who have been lifting for over 1 year and have hit strength plateaus. In this programme we will help you get over your plateaus and discover strength that you didn't know you had!
Vegan diet plan. Plant-based nutritional plan that is focused on making you the healthiest you can possibly be. The vegan diet plan is tailored to either fat loss, strength gain, or general wellbeing.
Prior to every purchase you have the opportunity for a 15-minute free consultation with me via phone/video chat to discuss your goals and ambitions, and how to best achieve that through the programme/diet plan.
We believe that a healthy dose of exercise and good diet is the FIRST step to preventing any long-term degeneration. It doesn't have to be excessive (like running a marathon) and the diet doesn't have to be restrictive (like only eating bland and calorie low foods). Instead, your exercise and diet should make you HAPPY and EXCITED!
By exercising, we are automatically increasing our immune function and our pathogenic resistance. We improve our arterial and overall cardiovascular function, as well as increased alertness and decreased anxiety.
By improving your diet, you are creating a barrier to inflammation, aging, neuro-degeneration and many more illnesses and conditions.
The Helianthus Clinic prides itself in providing holistic methods of treating pains, illnesses and body malfunction; Exercise is the best method of preventing any illnesses and body malfunction from occurring!
Pricing:
Live Personal training session: £35
Absolute beginner home programme: £50
Intermediate home exercise programme: £60
Absolute beginner gym programme: £80
Intermediate gym programme: £80
Advanced lifters programme: £80
Vegan diet plan: £80
For any further information, please contact helianthusclinic@gmail.com