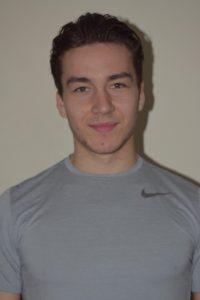 Grisha Krippa is a certified personal trainer, former professional basketball player and martial arts practitioner.
Grisha has been involved in fitness since an early age, excelling at team sports such as basketball, rugby and football. He then pursued a professional basketball career in the countries of Spain, Russia and North America. Following his athletic career, Grisha wanted to gain a deeper understanding into human beings and the stimulus for human life and graduated from King's College London with a Bachelor of the Arts in Philosophy. After completing his degree, he pursued a career in the health and wellness industry. Building on the knowledge he acquired throughout his athletic ventures and his experiences of coaching, Grisha now provides online services for personal training, personal training programmes, Lifestyle Coaching and Vegan Nutritional Plans.
Grisha is helping people to excel mentally, physically and spiritually through exercise. He noticed that many people pay for a multitude of services whilst not learning how to do them after the 'personal trainer' or the 'service provider' has left. 
Similar to the phrase "give a man a fish and you feed him for a day; teach a man to fish and you feed him for a lifetime", Grisha is not only helping people get into shape through his personal training, lifestyle coaching and vegan nutrition plans, but also developing a unique interactive programme so YOU can become your own coach. 
To read more about Grisha please continue here https://helianthusclinic.com/team/grisha-krippa-2/