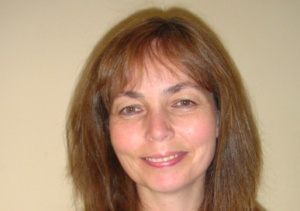 Ekaterina Fedotova, BSc (Hons) MSc is a Licensed Acupuncturist, Herbologist, Reiki Master and certified Psychologist.  
Ekaterina guides people towards awakening their natural healing powers through:
Acupuncture & Chinese Herbal Medicine;
Life Balance Method (Stress Management & Emotional Release Therapy);
Reiki
Ekaterina graduated from Moscow State University BSc (Hons) MSc, Dep. of Biology and Soil Science, mainly specialising in Botany and Biochemistry of plants and soil particles. She studied Acupuncture at the Metropolitan University of Manchester and also Ekaterina was taught by world-class acupuncturist Dr Richard Tan. She studied Chinese Herbal Medicine at the University of Westminster.  She continued her study of Herbal Medicine with Dr Jimmy Chang (Dr Jimmy Wei-Yen Chang). Dr Chang is widely recognised for his skills in correlating definitive pulse diagnoses with herbal prescription. I had a substantial training followed by apprenticeship in his clinic in Los Angeles. She now specialises in Pulse Diagnostics and Herbal medicine as well as Acupuncture. Ekaterina was granted a permission from Dr. Chang to teach his Pulsynergy system  (relationships been Pulse Diagnostics and Herbal prescriptions). She was invited by the Russian Herbal Medicine association to teach Pulse Diagnostics related to Herbal prescriptions, and also teach a similar course in UK. 
Ekaterina practices Dr. Richard Tan Acupuncture Balance Method and Dr. Slate Burris Neoclassical Acupuncture which have an 90 – 95 % success rate in releasing pain. "My clients have found that pain or discomfort often decreases by 70-100% within a few minutes of treatment".
Ekaterina is a founder of Helianthus Holistic Clinic and member of British Acupuncture and Holistic Medicine Association. She is an author of 'Acupuncture Balance Method' books and teaches acupuncture worldwide.
The unique point of her work is that she not only helps her patients with physical discomfort using acupuncture needles, she also gives her clients the tools to be able to take away the underlying cause of the pain. She teaches her patients 'Letting Go' techniques, guiding them whilst they do that, so they can apply it to any situation of their life, turning their body magnet from the negative to the positive, creating a life, where one can become fully happy with oneself.
Ekaterina treats most Western illnesses and disease processes with acupuncture, Herbs, Reiki and Life Balance Method (Stress Management & Emotional Release Therapy). Besides the clinic, she runs her own nonprofit organisation. She volunteers domestically and internationally taking free healthcare to those in need.
"I teach people how to free themselves from their own limitations and to become their true self". Ekaterina
'Every day of my life, I prove that we are capable of healing ourselves and others'.
Qualifications:
BSc (Hons) Acupuncture, Manchester Metropolitan University, Manchester
Diploma in Acupuncture, School of Natural Studies, Madrid, Spain
Postgraduate Diploma in Applied Psychology, The University of Manchester, UK
Diploma in Advanced Holistic Hypnotherapy, Academy of Holistic Hypnotherapy, UK
Diploma, Reiki Master and Teacher, Moscow, Russia
MSc, BSc (Hons), Biology / Soil  Science, Moscow State University, Russia
Diploma, Stress Management / Emotional Release Therapy, Moscow, Russia
Diploma in Colourpuncture, College of Esogetic Medicine, UK
Certificate in GDV, Russian Kirlionics Technology International, Russia
Certificate, Chinese Herbs and Formulae, University of Westminster, UK
Certificate, Chinese Herbs and Pulse Diagnostics, Dr Jimmy Chang   certified training course.
Dr Tan Advanced Acupuncture Balance Method Training
Certificate in the Advanced Neoclassical Acupuncture, Dr. Slate Burris
Experience: over 20 years of experience in Holistic Medicine as a trainer and therapist.