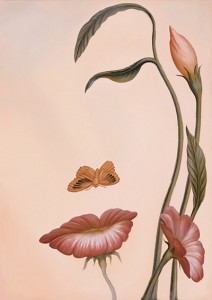 Just about the best acupuncture centre in London. I've suffered from lower back pain for a number of years and visited numerous acupuncture centres from Southampton, Leeds Nottingham Northampton and local to Muswell Hill but until now never found an acupuncturist that took the pain away. I would recommend Katia for a brilliant practice. Katia totally understands your body and how to make it healthy. Give 5 stars and more. Thank you for everything Katia.
Heronimo Sehmi
I went to see Katia originally as I was suffering from a number of worrying internal aches and pains including my back. I went originally to ask for acupuncture. Katia recommended a short course of Reiki. The following week we started. I recurred both treatments. The acupuncture had an immediate effect on my back pain which was amazing, but the Reiki went far deeper. Many unresolved issues were carefully and gently bought to the foreground. Since having treatment from Katia and continuing to practice the methods she gave me I have found myself both physically and mentally both stronger and happier. Thank you Katia'
Steve
'Words cannot express how much Katia has helped me. Before I attended my first session with her I was feeling depressed, fatigued and my body felt achy and unwell. The work she did helped to free me from my fears and depression so I could go on to lead a happy life pursuing my dreams following God 's plan.
In a gentle yet effective way, she helped me to identify my problems then heal them. She taught me the skills I needed to help heal myself and maintain good health of body, mind and spirit. Her natural gift for healing and her sincere endeavour to pass it on are what drive her.'
Sue O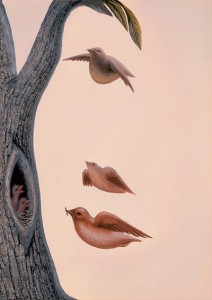 Have had lower back pain for several years, did many different types of treatments (physiotherapy, chiropractic, osteopathy, feldenkrais etc), I literally tried everything that was suggested by friends/family, after just 1 session with Katya, I felt amazing relief in my back. I now have no pain at all and have today taken my 12 yr old daughter to Katya (as her veins swell on her foot after exercise). I'm v happy to recommend Katya and would definitely encourage everyone (adults + children) to try acupuncture with Katya. The needles are v thin and Katya put them on my hands and feet. My daughter's were put on her feet also and her treatment was v comfortable and much shorter than mine. Thank you Katya.
Martina
Katia is definitely the most gifted holistic medical practitioner I have ever met. She has a beautiful soul. I have learned so much from her, she approaches her work in a calm and thoughtful way. I came for acupuncture originally and within a few sessions I was pain free. She has also been treating me successfully for the menopause. Having spent four years on HRT I am now managing my hot flushes successfully with Chinese herbs and acupuncture. It's incredible how energised I now feel. But the most amazing change has come about from my four sessions of Reiki with Katia, the letting go techniques have been so powerful and energising and letting go of "stuff" that I didn't realise I was still holding onto has been a revelation. It has really been an amazing gift. I wholeheartedly recommend Katia.
Lindsey
Words are not enough to even begin to express how wonderful Katia is and how much her treatment of acupuncture has helped me. I had been suffering excruciating pain in my right shoulder and arm which Katia treated through acupuncture. Having had no acupuncture experience before, I was reluctant to believe that it would work so quickly. I felt the difference after the first session. After two sessions, my pain was gone completely. In total I had five sessions and I was treated for my low energy levels and anxiety as well in those sessions. I totally feel energised and free from anxiety. I'l be taking my daughter soon to Katia because she suffers from eczema and Katia said she had treatment for that. I whole heartedly recommend Katia.
Zainab Shah
And now, after four sessions and 10 months of glandular fever, how do i feel??? I truly feel fantastic! I am 97% there. My stomach settled completely by the second session. My glands and throat are better, the fever is done hugely. I forget some days that I have glandular fever now!
Kathy
Words can't express enough Katia's ability, professionalism, knowledge, and understanding of your body…She can read your body just from checking your pulse and point exactly to the cause of the problem, which organ or part of your body causing the problem or condition and needs attention & treatment which is unbelievable. She is one of a kind!
Her unique technique takes the pain away, the symptoms you have, and makes you feel much better instantly. For me her acupuncture treatments made miracles. Katia put me back on my feet! As a dancer, it means a lot to me. I'm so lucky & so grateful to have her.
Only from her good vibes & touch, you can feel better. I highly recommend Katia to everyone and give her superb clinic 5 stars and more…
I don't know what I would have done without her.
Thank you ever so much Katia. You are a treasure.
Eren
Katia is a most gifted and empathetic practitioner in several areas,primarily Reiki, acupuncture and Chinese medicine.
I did a four day Reiki and emotional balance course with her, as well as some acupuncture and Chinese medicine treatment. I cannot recommend her highly enough! It has helped me tremendously.
Louise
My Reiki sessions with Katia have made me feel alive again! I am a second time mother experiencing loss of self, low energy and on the brink of a depression. I looked to Katia to help me change my energy to be more of the positive person I know that I am – that's exactly what I got out of the sessions! We all have baggage and I don't consider mine to be particularly excessive, but the techniques Katia has taught me have already helped lesson a load of unhelpful thoughts and patterns. My energy has greatly improved and above all, I now remember that I am the key to happiness and have control over my own life events and relationships. Thank you Katia for giving me hope and for teaching me how to find love and allow myself to experience joy again!
Sarah
'I was on birth control for my horrible cramps, but was still experiencing a painful few days every months. I went to Katia August 2013 and she used a moxa cigar for my cramps. Since then, I have been experiencing little to no pain every month. She saved me from many trips to the local store for pain killers as well as nausea. I love not worrying about pain every month. I feel amazing!'
N…
I went to see Katia after losing 5 months of my life to pain. I lost my job. I could not sit down. I lost one and a half stones in weight. I cried all day and all night as I could not sleep. My symptoms were extreme spasms down my left leg.front was worse as they were there 24/7. My knee gave out as I walked up the stairs and when I walked on the flat I dropped my foot forgetting to lift it. I had large knots on my glutes with bad sciatica My family took it in turns to lie with me and try to massage my legs I looked a wreck. I received 2 procedures from my surgeon neither of those helped even slightly. They actually emotionally knocked me back in a huge way as I felt there was nowhere to go for help. I have 1 sequestered disc which means the inside of the disc has spilled out over my spinal cord- very painful. I have 3 other prolapsed disc also 2 large impingements. So I was taking an amazing amount of opioids drugs to NO avail. My husband completely by accident found Katia and there my healing began..
I got immediate relief from session one through to 5. 3 days ago I spoke with my surgeon to postpone another double procedure explaining the relief I've had from Katia with accupunture. He advised me to have this 3rd procedure as it was a double one and I needed it as they cannot operate fully as my back is way too messed up and complicated. Apperantly this is me now and I will live with this for my life. Ready to pop out at the blink of an eye. I cannot thank a Katia enough for her extremely hard work and patience to get me so pain free so I could eat with my family at the table. So I could lower all those nasty opioids drugs. So I can walk upstairs without falling. I can walk with both feet working well. I am eternally grateful for her intuition and patience and love.
Jacqueline
I came to see Katya after a long illness and feeling unhappy. She worked with me through Reiki, emotional release and Chinese herbs. After a few sessions I have found a way forward, a path to healing myself. She gave me methods and instruments to clear my life from fears, phobias and anger. I m now a lot more in harmony with myself. The art of letting go did miracles for me and cleared my mind from past negativity. I look forward to living a life filled with joy, smiles and forgiveness. Thanks to Katya – a very experienced, understanding, professional and very warm person.
Valya Druzhinina
'I had severe issues with my right wrist, to a point where any flexion of it caused severe trouble and pain. When I was 13 I broke it in 4 places, being in a cast for 8 months. It never healed properly and I still had pain after. In 5 years at the age of 18, I fractured my scaphoid playing rugby. The doctors told me that it would take months for it to heal, and that numerous operations were required.
I decided to pay a visit to Katia, an acupuncturist who I found intriguing. She stated that even though the scaphoid bone is anaerobic (little amount of oxygen), acupuncture can help the blood flow and increase the healing process. After a month of treatment, I returned to the hospital for an X-ray and they stated that the bone had healed. I pay a lot of credit to Katia and for helping me and my constant wrist problems.'
Greg
'I came to England to visit my friends for 2 weeks. One week before my trip to UK I often felt dizzy. After arriving I sought consultation with Katia for acupuncture as I heard that it could help me. I had two acupuncture sessions within 3 days and after the first, the dizziness disappeared and I started feeling stronger and more alert. I also always had blackish bags under my eyes — after the 2nd session they were not present! The fact that I did not change any facets of my lifestyle speaks great volume to acupuncture and Katia's expertise.
I thought that my weakness and dizziness were due to me having low haemoglobin levels as I am a vegan, but Katia informed me that the true reason for my physical state is an energy imbalance, and gave me some dietary advice that could help me in the future.'
Daria
The time spent with Katia is a gift that I will forever hold dear. Her precious words and energy have made me feel at home and changed the way I think. After 4 days of Reiki, I feel enlightened, stronger and determined to heal myself, using the tools and affirmations that Katia has shared with me.
Anne Ladegast-Chiu
I twisted my foot in the most silly way walking down the street but, after two weeks of applying ibuprofen gel, I was still in pain. After three sessions with Katia, the pain was gone – sensibly so right after the first session. But, most importantly, Katia detected two areas which needed attention; uterus and heart. These were confirmed by a medical examination a couple of weeks later. The universe always shows us the way, one only has to listen and observe. I am very grateful to have met Katia, who has then also helped me with high blood pressure. Highly recommend. Thank you Katia, forever grateful! xx
Erika
When I first met Katia I had a strong intuition that she would be able to help me with some longer term emotional and mind level challenges that I have been having. As background, I had long term chronic fatigue and anxiety and pain issues throughout my youth. I discovered chi kung about a decade ago which was a lifesaver for me and which has steadily helped me to clear out tremendous amounts of blockages and build my mind, body and emotional strength. Nonetheless around the time before I met Katia I had a feeling of stuckness – like there was an issue I could not fully see objectively, and therefore could not let go of. Katia recommended Reiki. I had never done Reiki before and actually didn't really know what it was, but I went with my instinct and we had four sessions. They were at the same time very powerful but also very gentle. Many good things happened. But the main outcome was that I was able to finally understand the root causes of blockages that have been with me so long that I could no longer see them clearly. I saw how I had been 'my own worst enemy' by beating myself up with the same negative pattern for so many years. And I remembered that the power was in my hands and nobody else's to stop doing this. She also taught me very concrete techniques to let go of these things. Over the four days she coached me to use the techniques more and more effectively. Since that session a lot of things have come to the surface in waves and I've been able to let them go. I've integrated the skills Katia taught me into my daily practices and these complement each other very well. I literally feel a weight off my chest. I am grateful to Katia for her help and for the good healing gifts and methods she has been given. The process was intense, for sure, and at times difficult, but her help came at the right time for me and was exactly what I needed. If you want someone to help you catalyse positive change in your life, the Katia is the right person for you! Be prepared to work hard and do your part and you will find a great reward! Compassion begets compassion…
Ahmed
My life just went chaotic, these last 12 months physically mentally and emotionally!!!
Then I truly started to wish and pray to meet someone to help me, Than I came across with someone who told me about Katia. I went to see Katia in the clinic I was suffering from sharp pain for months in my right leg, the first few needles of acupuncture she put in my foot magically healed instantly the pain , than from then I went for few more sessions which she treated my bladder as I use to have overactive bladder which make me run to the toilette several times during the day and night, now I go just few times and I wake up only ones during the night It a blessing having met Katia and she helped me to have my strength and energy back as I never had it like this before and taught me the let it go method which transformed my life and way of seeing the others and love them for what they are, her healing is magic she is warm, positive and patient.
I would like to gratefully thank her from the bottom of my heart for her help, she is Precious!!! I couldn't recommend her enough!I
Djamila
"I went to see Katia for a long term problem of eczema. Within days the rash, that was spread over serval large areas of my body, had completely gone. She combined acupuncture with Reiki and taught me Stress Management & Letting go therapy techniques. She helped me resolve personal problems that I never even intended to touch on, and allowed me to work out what my eczema stemmed from. Not only does it seem like she has magic in her hands, she has wisdom in her words that every person however big or small their problem could benefit from".
Katie
I came to see Katya after a long illness and feeling unhappy. She worked with me through Reiki, emotional release and Chinese herbs. After a few sessions I have found a way forward, a path to healing myself. She gave me methods and instruments to clear my life from fears, phobias and anger. I m now a lot more in harmony with myself. The art of letting go did miracles for me and cleared my mind from past negativity. I look forward to living a life filled with joy, smiles and forgiveness. Thanks to Katya – a very experienced, understanding, professional and very warm person.
Valentina
I came to Katia after experiencing mastitis five times. I was prescribed antibiotics four times and each time the infection would come back. I went to Katia when I'd stopped breastfeeding but was still experiencing blocked ducts. I was miserable and at my wits end and thought my mastitis nightmare would never end. Within a couple of days I started to see results and I started to feel better with each session. I can't thank Katia enough for all the help she has given to me and for helping me through a very difficult period of my life.
Maxine Myers
Just got rid of the flu in 30 minutes having Reiki and Stress Managemen with Katia!
Kate
I'm so greatful to meet You in my Life, Katia!
Your help to me is priceless!  I feel great n happy, like newborn again!
Good job You have done – two in one: Reiki + Emotional Release + Chinese Acupuncture is what I was needed to rid off of pain, stress, smoking, n start the New life: Full of Energy, Love n Internal Peace. Thank You for sharing Your energy knowledge and warm experience.
Definitely Will recommend You to my friends and family, as what you are doing is awesome.
Bless you. 
Andy
I did the four day Reiki retreat with Katya and it was LIFE CHANGING!!
The course had lots of teaching- a couple of interesting techniques and hacks that help you forgive and let go the painful events and memories of the past followed by a reiki session ( I could actually feel the cosmic energy going through me- it was fantastic!)
By the end of the fourth day, with all the new knowledge I felt a empowered, strong, transformed and simply HAPPY!
Katya toughed me how to "clean my soul" and maintain that sensation of pure happiness, unconditional love, acceptance and forgiveness.
I really wish everyone could experience that transformation and just live a very happy and pain free life! Thank you, Katya!
Veronika
Reiki and coaching sessions changed me and my attitude to life. I learned to be grateful to God for all the graces which He endows us. I am sincerely glad of life and learned to forgive offenses and those who once offended me. I was able to understand how important this is and can be valuable only after I felt what weight I was carrying all these years, until it was able to let go.
Svet
…..What taught me the Formula of Forgiveness and Reiki coaching sessions to accept self, love myself and try to be better to love myself even more. If I used to be my own enemy and a torturer, now I am friends with myself.
C
I am 52 year old women. Over last year and a half I had four eye surgeries related retina detachment. Unfortunately none of them were successful and as a result of it, I am now blind on my left eye. 
Six months ago I have started having problems with my right eye as well. I had blurred vision, web and spots in front my eye. Also I had sharp, stubbing pain around the eyes, headache and unbearable pressure in my eyes. Also, from time to time I had uncontrollable facial movements.
The worst of all these symptoms was my headache. I went to see Katya to have an acupuncture for that. After just one treatment, I felt much better. She included Chinese herbal therapy as well as Reiki treatments. I am now into fifth week of the herbal treatment and acupuncture. The headache and facial movements are all disappeared. I have no spots or web on my right eye. The vision has improved. I even can see little bit of light on my blind eye.
Also Reiki helped me to go through emotional clearance I had bottled over years. 
All I can say is that Katia helped me immensely and I am at very good place compared where I was just month ago.
I would heartily recommend Katia to anyone. She's warm, giving, lovely lady and extremely professional and knowledgable at the same time. Her clinic is lovely place to have a treatment. My favourite is her reclining beige chair.
Nada Kasic
'I had a backpain for many years and almost lost hope. When I got acupuncture for the first time I did not believe it works. I've tried for curiosity. After the first session I felt some relief and after the fifth one the pain had gone completely. I am so grateful to Katia and appreciate what she had done. I was so much afraid of pain before the treatment. I am not any more. It is gone. Hopefully forever.'
Bob
For many years I have suffered from pain in my legs due to a vascular disease. About four years ago, I had a complicated operation on my left foot, and for some time I felt good, but after my right leg began to hurt. It became difficult to walk even short distances. When I complained to Katia, she advised me to do a few sessions of therapy for forgiveness, and I with great scepticism, reluctance, and only as an experiment, followed her advice, even though deep down I did not believe in a positive outcome.
I worked with her no more than two or three times and then abandoned and completely forgot about it. Sometime later, Katia asked me how my legs were, and I suddenly realized that they had stopped hurting. To my surprise, I realized that they had stopped hurting straight after I applied forgiveness therapy. After that, my scepticism vanished.
Anna
Katia is an exceptional lady, very warm, helpful and caring. Went to her for accupuncture and herbs and she was able to relieve migraines and an injury with fantastic results.
Lovely venue and easy (free) parking nearby but she sometimes shares her clinic so if you need privacy best to mention that in advance. Katia is extremely passionate about what she does and really listens to her clients, highly recommend!
JJ
I met Katia when my life was full of questions and I was very much worried about my future. I believe most of us would want an instant relief for our problems and pain in life. Katia's treatment to my surprise was an instant relief which will make one to feel free from pain within few minutes of acupuncture treatment. During my treatment, Katia understood that I had lot of emotions stagnated within me which needs to be released . She suggested for a Reiki session. Trust me, it really worked like a magic and I could feel that I was holding lot of unwanted memories within me from the past. It was not helping me to stay positive and whenever I felt low, all those emotions started disturbing me. Katia taught me the technique of letting things go by forgiving others and forgiving ourselves. Today I can say that I am not the old worrying person anymore ! I believe this technique will help me to become a much more confident person in the upcoming days. If you have not seen angels in earth in the form of a human, then go and meet Katia. She will definitely try to help you to come out of your problems.
Please remember to do the techniques she advices to do as homework during the sessions otherwise the treatment will not be efficient since I made the same mistake and later corrected it.
Mo
My daughter was born with a severe allergy. During crises it advanced. She could not eat anything except green apples, potatoes, bread,… in general, very 'simple' products. I met with forgiveness therapy and began working on the methodology of Mira Moiseeva, forgiving and letting go whatever that was irritating me and did not give peace of mind.
After two days of work on myself, I was surprised to find that my sleep had been restored. I always slept very sensitively, waking up all the time, and only then realized that I had not been able to sleep because of my obsessive thoughts, which were spinning in my head. I saw a small, as it seemed to me, result of my work. I was very inspired and I continued to work on. To my surprise I found that I did not take much in his life. But the cause of allergies, as I learned, was rejection or antagonism.
I discovered that the cause of many conflicts was myself. A week later, my seven-year old daughter secretly ate a strawberry, which was hid in the refrigerator. A whole bowl. I was very scared, because after red berries, there comes a strong reaction. But that was three years ago. From that day, my daughter can eat everything.
I'm happy. I know that, as they say, children outgrow allergies, but I never heard that children can recover in one day! And this is undoubtedly the result of my work on myself! I believe in this, because there are no such coincidences, I learned that children, while small, are in the aura of a parent. I have changed the world around me. And my child. Now I try to radiate light.
Catherine
I was in a depressed mood, all fell from my hands, I didn't want to do anything and generally life was not pretty, as they say, I entered the black bar. I got a Reiki session, and after working with the Forgiveness technique I instantly felt better. I very well remember the day of the first session, the 12th of August, because August 13 (unlucky number), I flew as if on wings. And now two and a half months later, I have not left the state of lightness, inspiration and happiness.
Everything is easy, smiling and everything that I set my mind to happens. Every night before bed I do not forget to be thankful for a wonderful day. And even if the day was not so much of a rainbow, I still say thanks, because everything that is done, is all for our benefit. If there are any difficulties, I sit down and try to understand the situation and then ask for forgiveness from those people and try to forgive myself, but I try to forgive, not in words, but from the heart to understand something happened, and not otherwise. And everything becomes easier.
There is no hard feelings. I am convinced that it really helps to maintain good relations and correct the situation. And if does not correct the situation, it changes our attitude, that perhaps more importantly, teaches to put up with things. I must confess that for over 10 years, I "sat†on anti-depressants and for the past two months, I strongly reduced the dose and I feel fine. My goal now is to abandon them altogether.
Anna
Sessions of Reiki changed my life. The formula for Forgiveness cured me not only spiritually, but also freed from many physical illnesses, including chronic cystitis, from which I suffered for many years and no doctor could get rid of it forever, and a month after the next course of treatment it came back.
Prior to acquaintance with Katia I had very severe pain in my legs, and then moments came when for 30 minutes I had such pain that I was afraid that it would paralyze me.
During the session Katia told me that the legs symbolize a person's 'roots', and if there are any family problems, it would be reflected on their feet. I was just struck by the coincidence I had an endless list of grievances against my mother in law and her husband's relatives. I asked about cystitis and she mentioned the presence of fear in a person, which lead to diseases of the genitourinary system. That was the second coincidence: I had until then been literally woven out of fear, based on life experience, I was afraid of everything and above all  to live.
There was two such compelling coincidences that I believed in this formula for forgiveness immediately, but did not believe that I would be able to change anything and whether it would work for me. But to my surprise, after several sessions of farewell, remit, I noticed that the heaviness in the legs disappeared they seemed to burn inside, and the second shock was when I realized that I no longer needed to carry with me furadonin (the drug that usually helped me with cystitis). My cystitis had gone and I am proud to be sharing with all of you that for the third year, the sore does not bother me.
S
'I had very bad hay fever and wasn't enjoy summer at all, as it was also getting in strange colds and bad throat without no reason in middle summer. So thought as traditional methods and tablets doesn't help, need to try something different and found Katya in Internet. I didn't know anything about reiki and very little about acupuncture but decided to try, also Katya speaks Russian what eas important to me. She told me to come 5 times and recommended to read Mira Moiseeva book, what changed a lot in me. It was a difficult week, I agree that all our illnesses come from ourselves and our minds, style of life etc, but never thought that doing something wrong in my life to suffer from hay fever and other diseases. And I realised that need to change many things in my views of life. It was not easy. But together with Katya I worked on it and was surprised how quickly my health improved. Also I started to think differently and see opportunities which didn't notice before. After a video Katya recommended I realised that life is much wider and give us lot of things and opportunities which we can take if we let ourselves. I really happy that found Katya and could say, that her method is not only simple help with diseases we have, but real chance to turn whole your life to a better side.'
Tatiana
After setting the cardio stimulator in my heart I felt depressed. I did not feel myself, because in life I was always with a big charge of optimism. I tried to fight my mood myself. Nothing came of it. Then fate sent me a chance.
I cannot say that this remarkable improvement after Reiki come immediately. The strength and desire to had to come not only from the teachers, but also the patient. This is not a pill for a headache, which helps in a couple of hours. There must be patience and faith in the outcome. Let me just say that I am now once again running around with a smile, interested in exhibitions and theatre and, most importantly, went back to work again, and I am 75 years old!
Lesly
I was on benefits for more then 1 year, stopped believing in myself. I did Reiki and Forgiveness with Katia. It all changed after the course, I felt myself as 20 years old (I am 51 now), it takes me time to realize how powerful and strong person I am, that I am able to create my the future and not rely on circumstances.
Since I gained my confidence back I miraculously been offered the job with the huge salary I never had before in my live. I am absolutely happy person and I truly believe that what I gained is a consequence of the spiritual exercises that I did.
Stephen
'After meeting with Katia, i knew that it was right to continue on the four day course just down to her radiance and understanding. I went to see Katia as I was feeling depressed and Anxious. I have build up alot of emotional baggage over the years and seem to be drawing more negativity into my life, by repeating the same old patterned and behaviors, relationships have not been very healthy due to my negative outlook, i was on a downward spiral. The four days have helped me to take responsibility for my life, and the technique has really helped me to release alot of old emotions that have been holding me back and not allowing me to be my true self. It takes a lot of hard work if you want to change your behaviors and this technique is pretty simple but it is also for life so the hard work is worth it. I feel so much more equipped for life after taking this course and feel like my light has started shining again! i feel like i can except and let go of situations easier instead of taking them through to the next day or week!
Thank you Katia for your help and wisdom'.
Georgia
'I came to Katia with simply feeling stuck and unsettled feeling in life, knowing I was unhappy with something but not knowing precisely what with. I naively thought that a few sessions of Reiki would clear my head a little and just help me relax. But the 4-days of Reiki and Emotional Release were so much more than that Katia gently helped me dig a lot deeper to really understand the root causes of these feelings and came away more motivated, focused and with tools that I am training myself to use every day.'
M
'Katia treated my acutely painful back condition last year and after spending loads of money and running to various doctors and physio therapists, to no avail, after just 4 sessions of acupuncture the pain eased. I was not sure then if it was she or nature that cured me UNTIL this year, when I went to her with an extremely painful knee. I could hardly stand up and walking was very painful. As I teach ballet, dancing was excruciating!
Again, within 3 acupuncture sessions, the pain eased so much, I can hardly feel any pain. I still have one session to go and am sure I shall be pain free after that. I no longer need elastic bandages and various healing plasters. She is nothing short of a Miracle Worker. She is also very patient. One never feels she's watching the clock. She does whatever she needs to do and lets it take as long as it takes. Priceless!!! I couldn't recommend her enough!'
Barbara
'Katia is a blessing for me a persona like you come to my life. You teach me to love me, to appreciated me, to be in peace whit my past. Now I love more my father, my mother, mi brother, my sister and all my familia.
I can feel gratefuled for all the bad think I have experienced because this made me more stronger.
Thank you for show me the how important I am, all the love that surrounds me and being different is not bad, it just show who I am.
Con muchsimo carino.
Constanza
'After giving birth 6 years ago to a beautiful boy, I've been suffering from constipation, problem sleeping (staying asleep), and a mild depression difficult to understand. After my second session with Katia I slept the whole night: 8 hours straight, I was probably 20 the last time that happened!
The wellbeing sensation and the peace of heart after 4 sessions with Katia were mind puzzling for me.  I've tried so many other things before!
It was Katia's open heart and healing energy which worked as a catalyzer to my ongoing recovery. For that, I can't recommend her enough'.
Elena
'I contacted Katia after coming across this website, I started the 4 day reiki and emotional release and after just two days I started to notice the difference in myself, I started to feel and think diferrently. Katia is so warm and welcoming, it amazed me how I could trust and speak so freely to someone I had just met. She helped me reach into my past allowing me to let go and realease of things that I didn't even know were present. I recommend this therapy to anyone experiencing an emotional block. Thank you Katia and I hope to see you soon.'
Di
'I have had two separate sets of acupuncture treatments from Katia. The first, about a year ago, cured my excruciating backache after 4 very thorough sessions. This year I've had a very bad knee and have had 3 treatments. After the second, my pain began to ease noticeability; after the third I am virtually free of pain after having suffered for over 2 months.
Katia is warm, intelligent and kind and has a great sense of humour too!
I am recommending her to all my friends who, like me, are dancers and suffer from terrible aches and pains. Katia is a true miracle worker. I can guarantee you would not get better treatment anywhere else!'
Barbara
'In last couple of years I have been to a few specialist with stress problems and even went through some medications.
Initially, I contacted Katya to have acupuncture as I was going through a lot of stress and anxiety and wanted to releive it somehow. Instead, Katya spoke to me about it and explained that it was important to resolve emotional problems first. I had four Reiki sessions which helped me to understand and resolve fears and problems even from the childhood with Katya's guidance. Later She taught me to use Reiki which was a wonderful experience and now I can help myself when I need to. I feel much better now and can believe into myself again! I would like to gratefully thank Katya for her help, patience and being such a good listener and teacher!'
Yulia
'Katya helped me a lot in realising myself and realising the reason for my problems/concerns. She teaches how to love yourself and love others. You will learn how to spread the love and heal yourself and others. Her acupuncture worked the magic too! I recommend Katya to all my friends now.'
Maria
'I visited Katia to get some help to release my neck pain. I've tried a lot of methods before, but none of them were successful. After the first acupuncture treatment I felt a sound improvement, the neck pain decreased significantly, the whole neck and shoulders area felt more relaxed. After just a second treatment the pain has almost completely gone. Besides that Katia gave me some useful tips how to keep the pain away and also priceless tips regarding my general well-being. I found Katia to be a very friendly and oncoming person with a lot of positive energy and a lot to learn from.'
Alexandra F
'Katia, without a doubt, is the most gifted holistic medical practitioner I have encountered. I have visited her for acupuncture, Emotional Release and Reiki and have found her treatments to be far reaching and profound. She was able to get rid of the pain in my neck, shoulders and jaw within one session and I found that the results from the Emotional Release and Reiki were so transforming and uplifting that many of my friends and colleagues noticed the shift and ended up going to her for sessions! Katya is passionate about helping others and her depth of knowledge, wisdom and insight is a direct reflection upon this. Words cannot express the gratitude that I feel for having the opportunity to have met such a talented practitioner. I cannot recommend her enough.'
Sarah
If you are feeling lost and unhappy for some unknown for you reason or simply have no life energy Reiki might be the answer. We often neglect our feelings and let the ego run our life, this is what happened to me. I became miserable, angry and was battling my health issues trying to heal only the symptoms without looking what caused them. The day I found Ekaterina was the beggining of my new life journey. This lady is simply amazing, an angel as a call her. She helped me with understanding what problems from the past I have barred deep in my sould and how to let them go. After my 4 Reiki sessions I have decided to also do my Reiki 1 course with her and it probably was the best life experience up to date. I now shower my soul with energy every night and beginning to really love myself ! Ekaterina I will forever be grateful for your help. Love for all.
Mariola
I took this three day course after the four consecutive day Emotional Release Therapy. Those four days had changed my life and so I took the course to be able to change it myself. Not only did I immediately feel better, more balanced, more calm, and perhaps, in control, though I'm not fond of the expression, but the world around me changed as well. I work with children, which, honestly, is not always the easiest of jobs and my charges seemed to have changed straight away. I barely recognised the child I was working with. I began reacting differently to the world around me and the world is now reacting differently to me.
I believe that learning the Emotional Release Technique and how to use it, was one of the greatest gifts in life. It so happens that I am at a moment in my path when it might turn in any direction and I believe that Ekaterina is a godsend that appeared to guide me towards, call it what you wish, light, good, happiness, all of it, really. It is also a way for me to take my life into my own hands, I now feel in a position to be able to create what I wish, my future being my own to construct. The most surprising was the difference in the people around me that I've noticed. Ghandi used to say : "if you wish to change the world, begin with yourself" and this is the way to do it, the results are immediate.
I'd like to sincerely thank Ekaterina from the bottom of my heart, for coming into my life and teaching me.
Thank you!
Nika
'I can only second the previous comments. Being a life coach myself I felt that I had my life quite sorted, but this course added a whole new dimension to it! Initially I contacted Ekaterina her for a specific physical condition not knowing very much about Reiki and what to expect but the profound effect it had on me was just mind boggling. The initial 4 sessions of Reiki & Emotional Release Therapy were a deep cleaning experience from the inside out, helping me to go much deeper than I ever went and release some old, unconscious patterns from the past. As a result, I feel much lighter, have a renewed sense of energy and notice positive changes in my body, too. I decided to take this 3-day course to know more about Reiki and so that I can maintain the state of wellbeing.
Katia is an amazing person, warmhearted and instantly trustworthy. Soon I realised that she is also a sincere and knowledgable practitioner and teacher. I loved the way she brought her extensive knowledge of Reiki, Psychology, Spirituality and Chinese Medizine together into one condensed course, taught in a very structured way. Katia teaches by example and has a great way of breaking complex matters down into easy to understand and practical steps. I am deeply grateful to have met and worked with her can wholeheartedly recommend this course.'
Fran
I am happy to share positive feedback for Ekaterina Fedotova and her acupuncture community clinic in East Finchley. I've had three treatment sessions and am very pleased. The ambience in the clinic is very serene. Ekaterina's demeanour is very calm and pleasant, and she inspires trust and confidence, making you feel comfortable and at ease, and explaining everything as she goes along. I was also very impressed with her diagnostics and treatment. She was able to tune into some of my health issues without my having spoken of them, and was upfront about not having a silver bullet. Meanwhile, she was able to give me near instant relief from tension headaches and neck soreness. I am very happy to have such an acupuncturist nearby and grateful to her for wanting to make her services accessible through the Sunday Community Clinic discounted rates.
Zen Butler