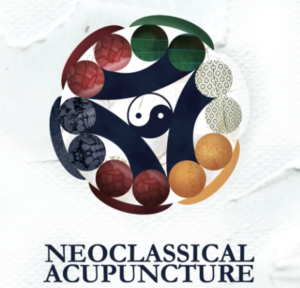 After successfully practicing and teaching the Balance Method for many years, I came across a method called Neoclassical Acupuncture. This method allowed me to the discovery of a new journey in my profession.
Neoclassical Acupuncture is an innovative and revolutionary approach, created by Dr. Slate Burris. Neoclassical Acupuncture allows treating multiple symptoms with a single needle. Some famous masters, including Dr Tan, Master Tung and others, were trying to treat multiple conditions with a single needle, however not very often could succeed. Such treatment was considered the highest level of the mastery. Dr. Slate Burris shows how to treat various symptoms with A SINGLE NEEDLE. The results are immediate.
Dr. Burris has studied from some of the best including Dr. Tan and Kiiko Matsumoto. Through years of diligent clinical practice, he has been able to devise a method of abdominal and leg palpation to determine which Elements, Meridians and Extraordinary Meridians are closed. With minimal needling – simply a single needle – his method clears blockages that lead to a significant reductions of symptoms, sometimes even 100%.
For more information and courses on Neoclassical Acupuncture please visit https://neoacupuntura.com/en/
The upcoming Neoclassical Acupuncture training course in English and Spanish languages starts on the 1st of September 2023.
---
Acupuncture Session using Dr Slate Burris's Technique
In this video Ekaterina Fedotova treats Bell's palsy and a possible hemiplegia with 2 needles only. The results speak for themselves, they are immediate.