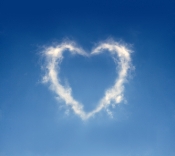 During Stress Management & Emotional Release Therapy I teach how to use Forgiveness Formula.
"I found the Forgiveness Formula to be a fantastic healing experience. It works like a 'washing machine' for our subconscious mind, washing away negative memories or experiences." Mira Moiseeva
'It helps to release a past experience or any stressful situation in your life, away from fear, anger or guilt, letting go of the unnecessary stuff that you do not want to keep any more. It involves the movement of the heart and mind towards compassion, love and empathy. It will help you to generate positive and useful emotional states, or change your life in some way'. Katia Fedotova
Our Holistic Clinics in Highgate and East Finchley in North London offers this unique combination of Reiki, Forgiveness and tress Management & Emotional Release as a complete healing programme.