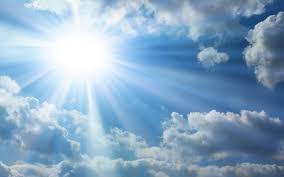 The heart is the centre of love, and the joy of life is its 'petrol'. If we do not love ourselves enough or have doubts about ourselves, or any kind of insecurity, then the Heart / Spleen energy becomes deficient and the body does not produce enough blood (blood is equivalent to joy of life) to nourish the whole system. This can be the cause of many physical ailments: headaches, circulatory problems, diabetes, sleeping disorders, tiredness, lack of energy etc.
It is important to identify and release the hidden causes of the problems. The new positive programs have to be 'installed' as the new way of thinking. Then the life energy will become available for us.
We are all unique, invaluable, sparkling and full of energy, we simply need to find it and manifest it, because somewhere in the past we slowed it down.
Reiki, personal mental and spiritual work is invaluable, and in my opinion, is the best and the most powerful among any other therapies and approaches I have come across during many years of practicing.
Our Holistic Health Clinic in North London offers this unique combination of Reiki, Emotional Release & Forgiveness therapy, which can be accompanied by Acupuncture if needed.
Acupuncture only (without mental and spiritual work) usually gives a very sufficient, but in some cases temporary effect. It may last for sometime, but later the system will go back as it would run the same old 'program'.
The course of 4 consecutive sessions helps to build up personal strength, releasing anything negative, anything that prevents oneself to move forward in life. During the course the participant will be equipped with skills that I call '˜THE TREASURE BOX', that will help to solve the manageable psychological problems of life, such as depression, anger, self doubts, lack of confidence etc. This course provides a unique combination of strength, energy and freedom.
Katia Fedotova, Lic Ac, BSc (Hons) MSc