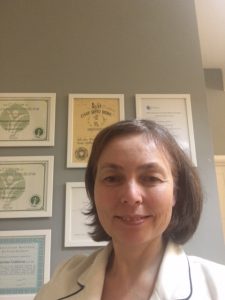 Health has always and will always be a topic of vital importance to humanity. Which doctor to choose, which clinic to go to, which treatment method will give the best results… At some point in our lives we will desperately seek to find answers to these questions.
It is clear that a single prescription for health does does not exist and here we are not aiming to give the finite answer, however in our London East Finchley clinic we present the method which is the most effective approach in acupuncture and acupressure in treating pain and bringing the body back into perfect balance. This method, called the 'Balance Method', is based on the classical acupuncture techniques described in "Huang Di Nei Jing" and "Ba Shi I Nan Jing" and supplemented by the achievements of such outstanding acupuncture masters of acupuncture as Dr. Chao Chen, Master Tong and Dr. Richard Te Fu Tan. The main elements that differentiate the Balance Method from the traditional approach in acupuncture that is a part of Traditional Chinese Medicine (TCM) are:
Instantaneous effect and significant a decrease in intensity of symptoms (by 50% to 100%) within a few seconds after the beginning of the session;
Acupuncture is done mainly on the meridians of the limbs and fingers and never on the local site of the problem;• The patient does not undress during the session;
The patient may be in a sitting position during the session;
The method can provide wellbeing to a wider population, as it is less time-consuming than other methods, allowing more patients to be treated in a given period of time.
Please feel free to visit the 'Videos' page to see how fast and accurate the Balance Method works