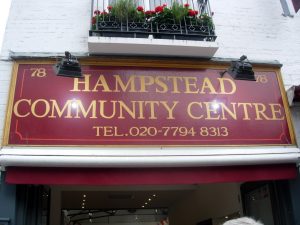 We are happy to announce our new community project in Hampstead Community Centre – FREE Acupuncture Pain Relief Demo treatments.
We welcome anyone who suffers from:
Back pain;
Sciatica;
Neck pain;
Shoulder pain;
Knee, elbow, wrist, ankle pain;
Temporomandibular Joint Disorder (TMJ);
Injuries and traumas;
Nerve pain;
Arthritis;
Headaches.
The Acupuncture Balance Method has proved to be very effective in relieving pain, numbness or tension in the body. Patients being treated in the session will not be required to remove their clothes as the needles will be placed only in the limbs. All treatments are carried out in the sitting position.
The treatments that we do are NOT painful! One may feel some sensations, but it will not be painful.
If you have any further questions, please do not hesitate to contact us.
Address: 78 Hampstead High St, Hampstead, London NW3 1RE
Phone inquiries 0208 8834550
Treatments performed on Saturday 16th of September from 10am – 5pm.
This charity project is supported by British Acupuncture and Holistic Medicine Association (BAHMA).